110

bought
The deal is closed.
Tipped at 6:14:45 PM with 1 bought
The Fine Print
•Limited number available
•Deal applies online only
•For product queries email: info@redchillideals.co.za
•Picture is a display of use. Actual product may vary
•Terms and Conditions apply
Highlights
A perfect addition to your family home bathroom/s
No batteries required
No more wasted toothpaste
One-touch automatically squeezes the appropriate amount of toothpaste
Includes toothbrush holder that holds up to 5 toothbrushes
Comes with an attached adhesive pad to facilitate the use of adsorption of the different walls
Includes 1x Automatic Toothpaste Dispenser and holder
Toothpaste and toothbrushes not included*
Description
As little as we think about it, toothpaste is an essential item that we use every day. Everyone knows that they're supposed to brush their teeth at least twice a day, and it's surprisingly very common to run out of toothpaste more quickly than expected. We've all had to eventually roll up the tube when it's close to the end and squeeze out the very last drop just so we can clean our pearly whites. Let's also not forget about the elusive cap that's meant to keep it fresh but always seems to vanish into thin air resulting in tooth-cement rather than toothpaste. Throw in a couple of kids sharing the same bathroom and you'll be adding it to your shopping list more often than you'd like.
The innovative Automatic Toothpaste Dispenser and Holder solves all of those problems and more. With the unique Vacu-force Pressure system it literally sucks the toothpaste right out of the tube and applies a perfectly portioned amount on the toothbrush every time which helps prevent waste. On top of that is doesn't need any batteries or power supply to operate. You also get to toss out your old toothbrush parking station and replace it with the neat and tidy toothbrush holder that can hold up to 5 toothbrushes. If you've got a family and would prefer to take control of what happens with that toothpaste when you're not watching, then the Automatic Toothpaste Dispenser and Holder will be a perfect addition to your bathrooms at home. Happy brushing!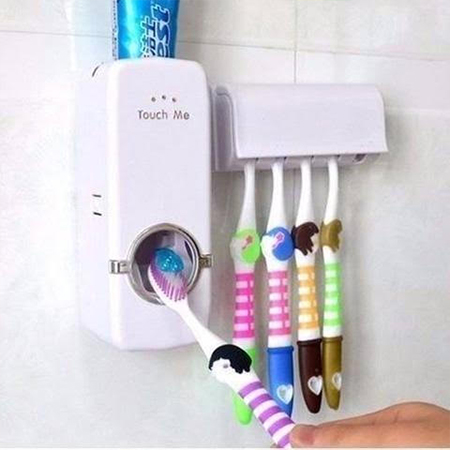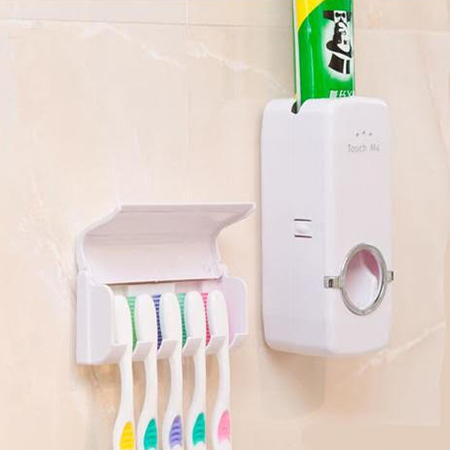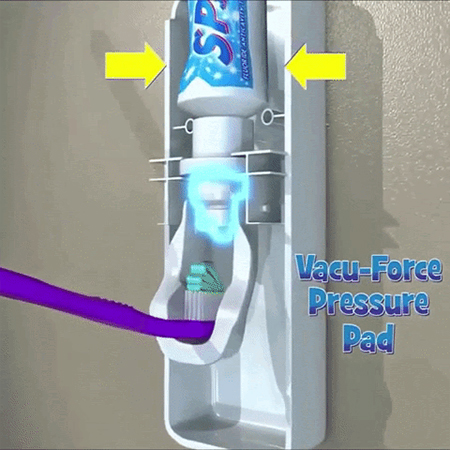 JOIN NOW
and never miss out on another hot deal again!